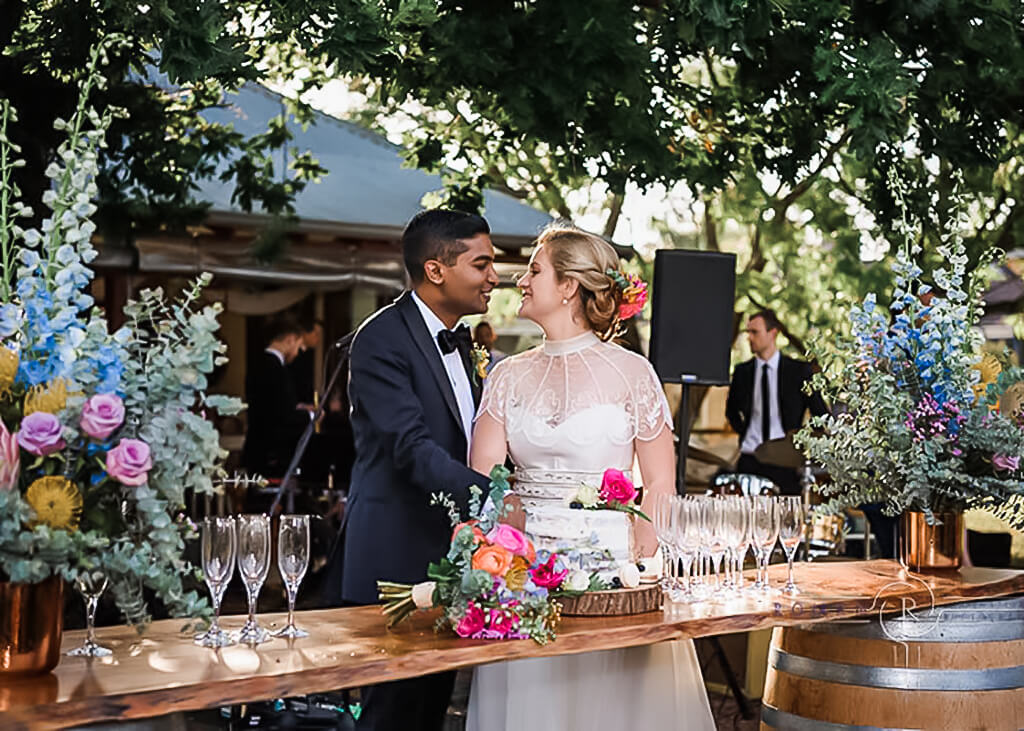 The Union of Petia & Sanjay | 10.11.18
Aww these two!  When I think of the gorgeous Petia and Sanjay the first word that comes to mind is AMAZING. The love they share is so very adorable and their wedding day was nothing short of their beauty as a couple.  Add in the fact the bridal and grooms party were a heap of fun and the venue was a 10/10!
We set the date for the 10th November 2018 at the Peninsula Tea Gardens in Maylands and my oh my, it was simply gorgeous. The duo wanted to bring a lot of colour into the wedding and so I knew what I had to do. The ceremony and celebration adorned pops of vibrancy paired with the opulence and class of the couple – making the scenes and arrangements pure magic.
Fun was definitely the theme of this wedding! We managed to organise a swing band that was set up under a big tree with a stunning dark oak dancefloor. Thank you to Perth Dance Floors as they did a spectacular job despite working with an uneven surface. After the ceremony, the duo hopped onto a private boat to party on with an intimate group of friends and family.
Petia and Sanjay, I just wanted to let you two know that I really appreciate you and your cool, calm and collected approach through such a monumental occasion. I also want to thank you for allowing me to walk you through your dreams. I love your love so much and this is why I do what I do.
Xxx