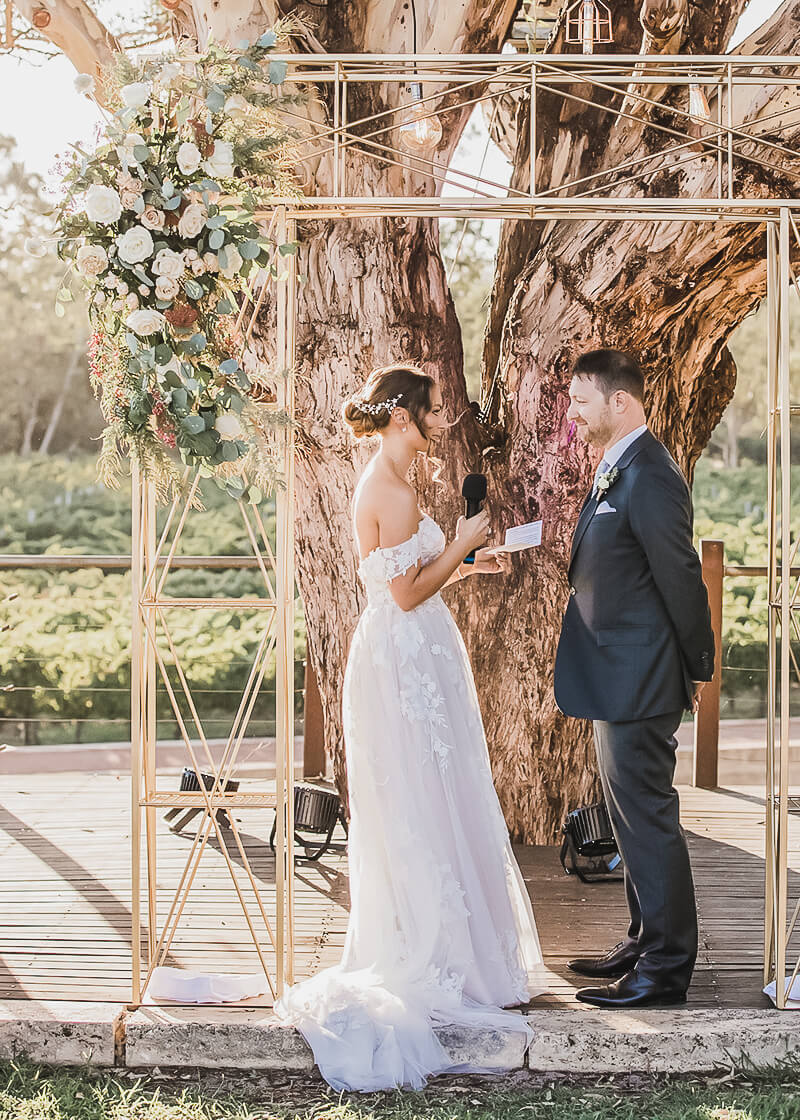 Love is in the Air | Rosie & Gary | 23.03.19
The aroma of love is filling up the air this fine 2019. That sweet scent definitely passed through the lives of Rosie and Gary who wed on 23rd March 2019. Wow, what a specular love affair! Rosie is an Aussie girl and Gary is British; when their worlds collided – magic happened. The couple were all about keeping things intimate and tight-knit and that was exactly what we did.
Set at the Upper Reach Winery & Riverbrook Restaurant, the ceremony of Rosie and Gary was witnessed by a very small group of loved ones and friends. Filled with smiles and a whole lot of love, I will never forget that moment Gary laid eyes on his beautiful bride. It is moments like that which make me realise playing fairy godmother was what I was born to do.
Oh, and the reception? We thought you would NEVER ask! The room was filled with romantic lighting and the bridal waltz was amazing – the choreography was totally nailed to a T. Who doesn't love a little pop of colour? I knew that the couple loved that, so we ensured the garlands reflected beautiful hues on the long communal-style dining tables.
I have no doubt I will continue to be gushing about Rosie and Gary's wedding for some time now, I just LOVED being a part of their gorgeous day. So much emotion, love, laughter and of course…. dancing! What a way to celebrate the start of a lifelong journey and I couldn't be more thrilled to be there. All the best Rosie and Gary, you guys are truly beautiful.
Xxx