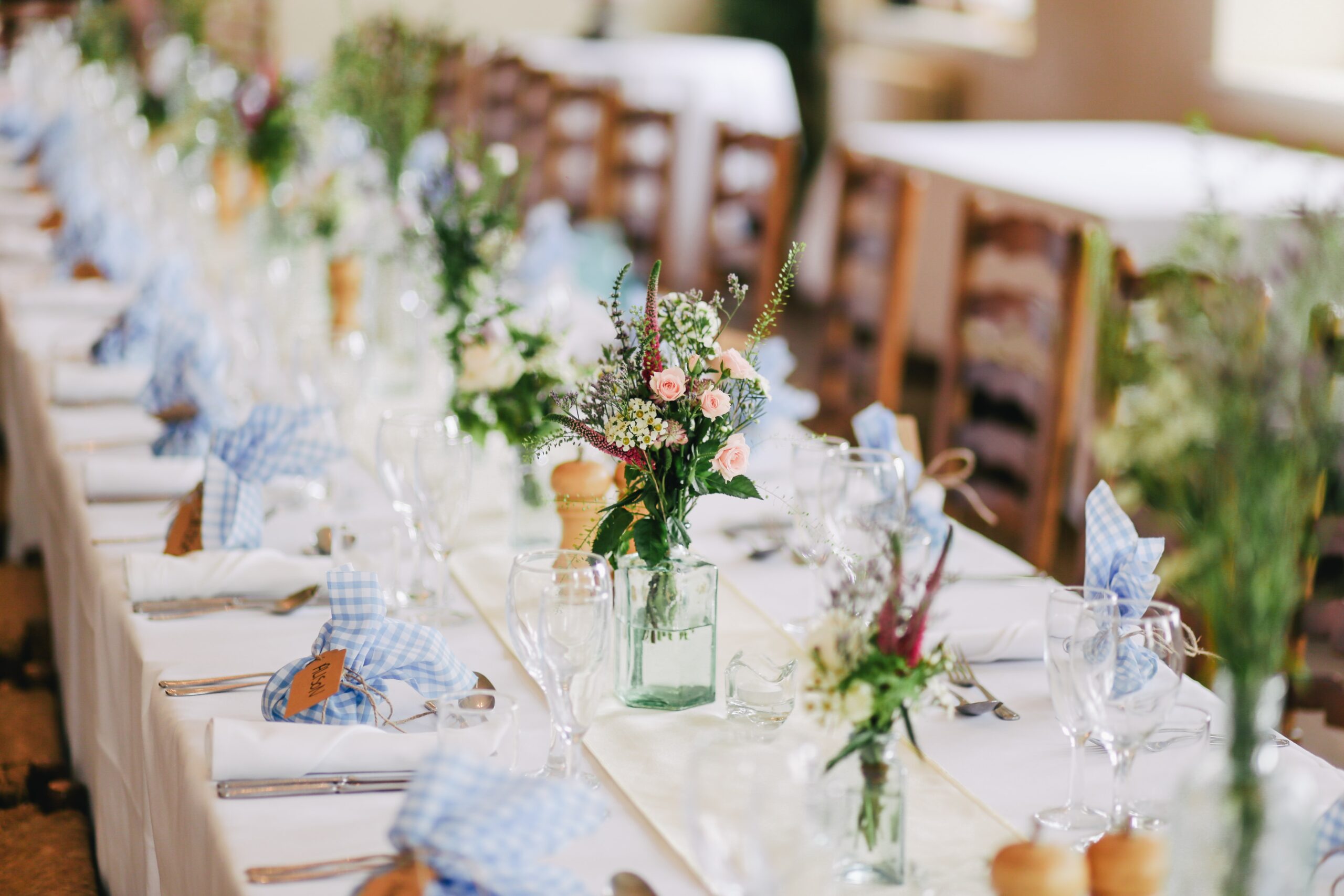 Our 5 Favourite Upscale DIY Wedding Trends
A DIY wedding doesn't mean you need to do everything yourself. And it doesn't mean it can't be upscale, luxurious and elegant. A DIY wedding means you are taking the time, care and interest to make your wedding truly unique and yours. Here are our favourite upscale DIY Wedding Trends for 2020 that will make your wedding pop with luxurious items.
 Crystal Cut Glassware
Nothing gives off a sense of quality and elegance like crystal cut glassware. The feel, look and taste you get from a beautifully shaped, crystal cut champaign flute or whisky tumbler is second to none. That is a sure-fire way to add a touch of refined elegance to any style of wedding.
Coloured Cutlery
Coloured cutlery is one of the simplest yet effective, styling decisions to make your table set pop. There are so many different types of metallics available now that finding some stunning coloured cutlery that compliments your colour palette is a breeze.
Candles
Candles are the perfect meeting of form and function. Not only do they look great when styled and matched with a colour palette, but they also give off the most beautiful soft light. You can never have enough candles, and the ambience they give off will set the tone for the evening.
Textured Linen
Textured linen feels amazing but more importantly, looks amazing. A simple textured tablecloth or other trimmings will add decoration and depth to your layouts. The extra depth will make your other pieces pop, especially centrepieces, or heroes.
Mix and Match
Not everything has to be uniform to look elegant. A selection of different vases, candle holders or other furnishings can create some stunning variety. Your guests will be admiring different pieces from various settings and be consistently surprised.
DIY weddings are great, they can be fun, exciting and will make your wedding yours. But they can also be stressful and time-consuming. At K & CO Events, we love every aspect of weddings. We also have some great partners who you can hire almost any DIY item from. So, if you want some advice, tips or just want to chat, give us a call today.