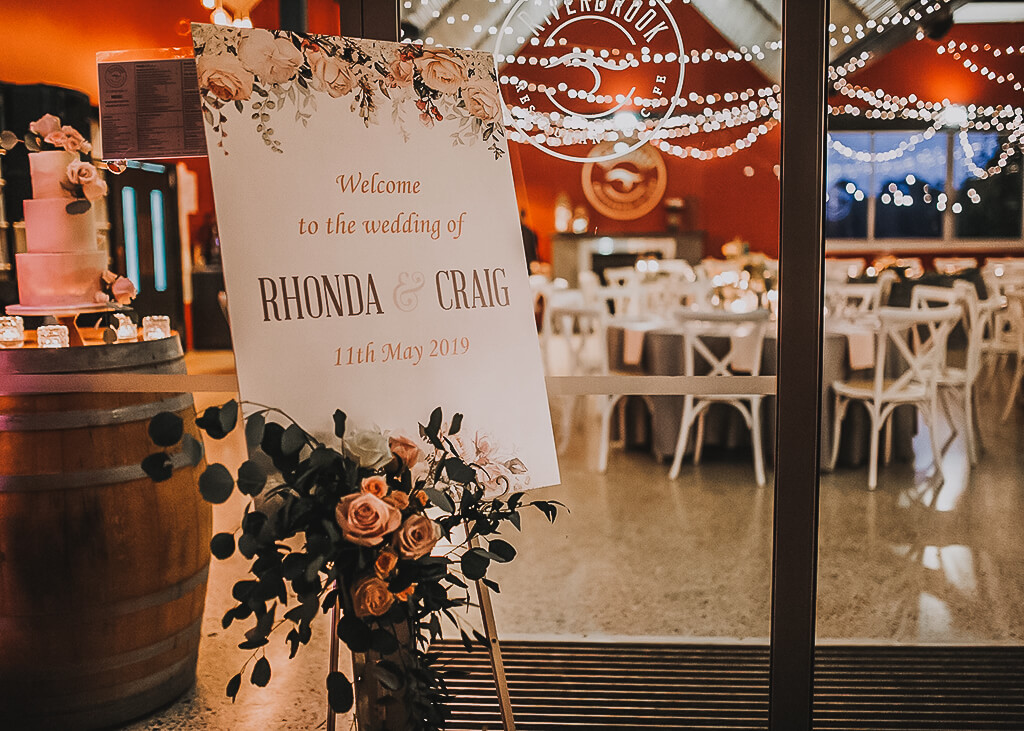 An Autumn Wedding Like No Other | Rhonda Weds Craig | 11.05.19
As the leaves continue to fall in late autumn, the love of Rhonda and Craig was blooming. The energy and warmth of this beautiful couple were radiating throughout the entire day and well into the early evening. Just an overall AMAZING, beautiful and extremely special event to be a part of. Wow, what can I say? I absolutely love my job!
Working with Rhonda and Craig was like working with family. They were so welcoming every time I met with them and I was so excited and honoured to be planning their wedding day. I couldn't wait to see it all come together for them.
Rhonda is a woman after my own heart and loved pretty things, which is totally me!! She looked absolutely stunning on her wedding day and to see those precious and candid moments with her family, friends and new husband warmed my soul.  These are the moments I live for.
The wedding was held at a favourite venue of mine – the Upper Reach Winery & Riverbank Restaurant. As the reception was into full swing and the sunset over the guests and couple, the colour palette of Belgium greys, soft sage and blush with silver linings contrasted spectacularly with the deep autumn shades of red, yellow and greens. Soooo pretty it made my heart burst!
Rhonda and Craig were so thankful after the wedding that they messaged me a while after just to see how I was. I absolutely love building this kind of relationship with my clients. Seeing their reactions to my work is why I do what I do. Did I say I love my job already? 🙂
Thank you to Rhonda and Craig for making me tell your story in a way you both deserved. This one is definitely one for the books.
All the best to the happy couple.
xxx
Kristy